Veteran Services
The Office of the Registrar & Veteran Services is here to meet the needs of Calumet College of St. Joseph's College students who are veterans, service members, or children or spouses of disabled veterans. Students who wish to receive education benefits from the US Department of Veterans Affairs should contact the Office of the Registrar to process appropriate paperwork for the VA. The military service member must first reach out to their appropriate ESO military counselor prior to enrolling in school.
Getting Started
The following checklist and our staff are here to assist you in acquiring your Veterans Education benefits so you will get the maximum amount of aid for funding your education.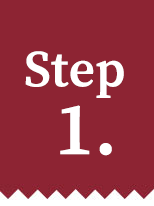 Apply for Admission to Calumet College of St. Joseph
Before you begin pursuing financial benefits, you will want to make sure you have applied to CCSJ. The Office of Admissions site provides guidelines for applying. Your personal academic background and goals will determine which academic office is best for you. Contact the CCSJ Registrar's Office & Veteran Services if you need help making this decision.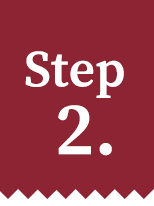 Complete the Free Application for Student Aid (FAFSA)
The Free Application for Student Aid, or FAFSA, is a government-mandated form that determines your eligibility for low- or no-interest student loans as well as grants at the federal and state level. You will want to complete this form to ensure you receive all the aid for which you are eligible, even if you plan on using VA educational benefits. To be considered for the most potential aid, complete the FAFSA by March 1. Visit the FAFSA website to complete and submit the application.
Cohort Default Rate (A cohort default rate is the percentage of a school's borrowers who enter repayment on certain Federal Family Education Loan (FFEL) Program or William D. Ford Federal Direct Loan (Direct Loan) Program loans during a particular federal fiscal year (FY), October 1st to September 30th, and default or meet other specified conditions prior to the end of the second following fiscal year. Please refer to the Cohort Default Rate Guide for a more in-depth description of cohort default rates and how the rates are calculated). In the event that the institution's CDR rises above the national average, this site will be updated to reflect such a change.
o   You can search Calumet College of St. Joseph's CDR by clicking here and entering our OPEID number 001834
o   Click here to learn more about the national average CDR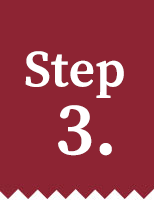 Obtain Academic Transcripts from Previous Institutions
To earn transfer credit from coursework completed prior to attending CCSJ, collect your transcripts from previous colleges and any military institutions that can be considered for CCSJ credit. Provide copies of your military transcripts and your DD 214 discharge documents to the Office of Admissions for evaluation. You can use the following resources to get your military transcript: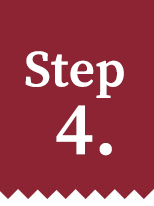 Meet with an Academic Advisor before Enrolling in Courses
Meeting with an academic advisor early in the course scheduling process can save you a lot of time and energy and keep you from making mistakes. Advisors can help you plan a manageable course load that meets your specific academic needs.  They can also assist you in ensuring that all the courses for which you will request VA educational benefits do apply to your degree plan. This is a Veteran Affairs requirement in order to receive benefits.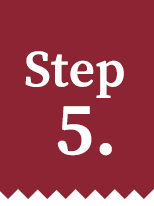 Apply for Veterans Affairs Benefits
There are many benefit programs available to veterans. Visit the official Veterans Affairs website to go through a step-by-step process to get an idea of what benefits are best for you, or contact the CCSJ Registrar's Office & Veteran Services, and we can guide you through the process. You will need to complete one of the following forms online:
There is usually an 8- to 12-week wait before you actually receive your benefits. Once they arrive, you will have to verify your enrollment monthly via phone at (877) 823-2378 or online at the Veterans Affairs website. Be sure to contact your VA certifying official if you have any changes in your enrollment status.
In order to receive your benefits, you must come into our office to turn in your Veteran Request for Enrollment Certification form, as well as your DD 214.
This step lets us know to report your information to Veteran Affairs to complete the process.  You will need to repeat this process each semester you want to receive benefits. It is important to note that your funding will not be released until this final step is completed. If you have questions, please contact the CCSJ Office of the Registrar & Veteran Services.
Additional Veterans Benefits
Veterans Coordinator
Diana Francis
 Phone: (219) 473-4212
 Fax: (219) 473-4259
 E-mail: dfrancis@ccsj.edu
 Mailing Address:
Calumet College of St. Joseph
Office of the Registrar & Veteran Services
2400 New York Avenue
Whiting, IN 46394
 HOURS
Monday: 11:00 A.M. – 7:00 P.M.
Tuesday – Thursday: 9:00 A.M. – 5:00 P.M.
Friday: 9:00 A.M. – 4:30 P.M.
You Belong
at Calumet College of St. Joseph!