About Calumet College of St. Joseph
Be Known. Be Successful. Belong.
Calumet College of St. Joseph (CCSJ) is a small private Catholic university, accredited by the Higher Learning Commission, offering associate's, bachelor's and master's degrees. Located minutes from downtown Chicago and blocks from Lake Michigan, we offer a vibrant, affordable education in a stimulating learning environment.
Our emphasis on social justice, service and community shape the whole-person education our students receive. From small class sizes and mentorship to individualized attention and encouragement, our faculty and staff foster an environment of equity, diversity and critical thinking.
CCSJ's accepting, supportive, community environment empowers our unique student body to explore their passions, embrace their purpose and achieve their goals—be it in the classroom, with our competitive sports teams, among our robust student groups and beyond graduation.
Learn more about Calumet College of St. Joseph:
Mission
Statement
Calumet College of St. Joseph is a Catholic institution of higher learning informed by the values of its founding religious community, the Missionaries of the Precious Blood (C.PP.S.). The mission of the College is to cultivate the academic, spiritual, and ethical development of our students by affirming the inherent dignity of all people, promoting social justice and an ethic of service, and providing opportunity and empowerment.
At Calumet College of St. Joseph, our vision is to be a vital and valued resource for the region and beyond where students can be known, be successful, and belong.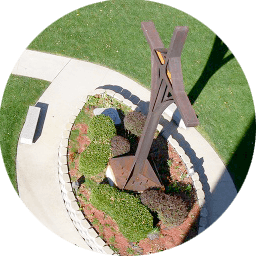 Religious Affiliation
Calumet College of St. Joseph is a Catholic college sponsored by the Cincinnati Province of the Missionaries of the Precious Blood (C.PP.S.). CCSJ offers a quality education in the Catholic tradition: It is open to students of all faiths.
Social Justice
When you become a student at Calumet College of St. Joseph, you're not just choosing a college, you're choosing a way of life. It is a life dedicated to service and rooted in the Catholic tradition of social justice. This life is more than just a concept we talk about, it is a reality we try to live out everyday. At CCSJ you can start making a difference well before you graduate. The impact of CCSJ extends to the global community as well. Every spring a team of faculty, staff and students serve the poor of Guatemala by providing material assistance to some of the world's most needy. In the past two years, our freshmen have given over 5,000 service-learning hours by volunteering within the community.
The following are just a few of the Social Justice Projects that CCSJ volunteers have served in:
Soup Kitchens
Retirement Homes
Coat Drives
Childcare Centers
Hospitals
Blood Drives
Habitat for Humanity
Adopt-a-Beach
Contact the Office of Institutional Advancement to find out to get involved in upcoming social justice projects.
Board of Trustees
Mr. Larry Meyers – Chairman
Mr. David Bochnowski – Vice Chairman
President Amy McCormack, Ed.D.
Mrs. Lynn Miskus – Treasurer
Ms. Linda Gajewski – Secretary
Bishop Robert J. McClory – Honorary Chairman
Mr. Karl Cender
Rev. Dennis Chriszt, C.PP.S.
Ms. Denise Dillard
Mr. Thomas Dodd
Dr. Tina Ebenger,
Ms. Lynn Elkins
Mr. Mitch Gaffigan
Mr. David Gladish
Mr. R. Louie Gonzalez
Dr. Danita Johnson
Mr. Thomas Katsahnias
Mr. Jeff Keith
The Very Rev. Jeffrey Kirch, C.PP.S.
Judge Marisa McDermott
Rev. Mark Peres, C.PP.S.
Mr. Tory Prasco
Rev. Kevin Scalf, C.PP.S.
Dr. Roy Scheive
Ms. Susan Scroggins
Dr. Edward Williams
Mrs. Vicki Znavor
Instructional Facilities
Calumet College of St. Joseph delivers its academic programs at its campus in Whiting, Indiana.  The campus is home to an academic building that can accommodate more than 1,500 students each semester and that includes the following academic areas:

​Classroom and meeting spaces with appropriate instructional technology
The Specker Memorial Library, which maintains over 110,000 items in addition to online databases, complete reference services, and interlibrary loan services
The Bernard Gallery and Goodman Theater
Ceramics and sculpture labs
A Student Success Center staffed by faculty members
Four fully equipped science labs
Instructional computer labs and computer access in the Commons, the Library, the Tutoring Center, and designated open labs
Two media labs
A chapel
Contact Calumet College of St. Joseph
You Belong
at Calumet College of St. Joseph!