Transfer
From Application to Admission
Welcome to Calumet College of St. Joseph! As a transfer student, you will receive a whole-person education rooted in social justice, service and community. Our student benefit from small class sizes and individualized attention, where faculty and staff foster an environment of equity, diversity and critical thinking.
With a long-standing history of educating the Calumet region in the Catholic tradition:
WE ARE THE CRIMSON WAVE!
Transfer Admissions Guidelines
Our admissions process for transfer students is straightforward and clear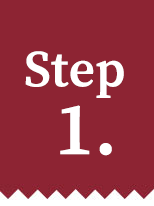 Complete an Online Application for Admission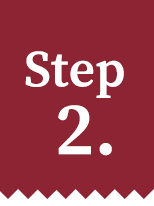 Submit official transcripts from all colleges and universities attended  
IMPORTANT: Please contact colleges and universities directly to have transcripts sent to Calumet College of St. Joseph. We do not make any exceptions to this requirement. If you have coursework in progress at the time of your application to CCSJ, do not wait to complete this work before sending an official transcript. Send transcripts that document all coursework completed to date.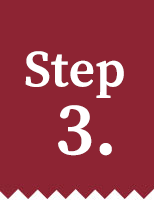 Submit your FAFSA
CCSJ School Code: 001834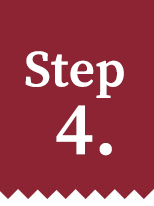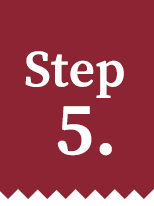 Take ACCUPLACER Test on CCSJ campus
(if GenEd requirements have not yet been met, or if standardized test scores have not waived this requirement)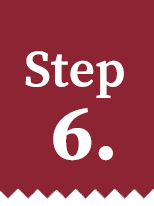 Register for classes
Welcome to CCSJ!
Transfer Admission Guidelines
To be considered for admissions, transfer students must submit a completed Application for Admissions form and official transcripts from all accredited colleges and universities attended. If the transcripts show fewer than 12 hours of credit transferable to Calumet College of St. Joseph, an official high school transcript or an official General Education Development (GED) test score must be submitted. Admission will be granted to transfer applicants who have attained a minimum cumulative grade point average (GPA) of 2.0, although other specific majors may have different minimum requirements. Applicants who do not meet these minimum GPA standards may still be admitted based on a review of the applicant's file by the Enrollment Management Office."
The College reserves the right to require on-campus assessment as a condition of admission for transfer students when appropriate, based on the information submitted in the application process. Calumet College of St. Joseph will accept no more than 66 semester hours from a junior/community college and no more than 94 semester hours from a four-year college toward a bachelor's degree.
Transfer students with more than 52 credits are required to take three transfer-protected courses: GENL 100T College Survival for Transfer Students, EMCO 204 Academic Reading and Writing II, and THEO 230 The Search for Ultimate Meaning. Students must complete Signature Assignments in EMCO 204 and THEO 230 to demonstrate that they have achieved the General Education objectives.
Students can ordinarily satisfy the College's residency requirements for bachelor's degrees by registering and passing the final 30 semester hours of scheduled coursework at Calumet College of St. Joseph with one-half of the major requirements in scheduled courses at the College; or 15 semester hours in the student's major area of study in cross-disciplinary programs.
When a student is admitted to Calumet College of St. Joseph as a degree-seeking student, the Registrar's Office, in conjunction with the Program Director, will evaluate the student's official college transcripts for possible transfer credit. To be transferable, coursework must meet the following criteria:
It was earned at a regionally accredited institution
It is college-level coursework (not remedial or developmental)
You received a grade of at least a D-
To receive a Calumet College of St. Joseph Degree, you must complete at least 30 Calumet College of St. Joseph credit hours of upper-level courses as part of the requirements for your plan of study. Only credit transfers; grades do not count
Equivalent credit transfers fully. If it is not equivalent to a Calumet College of St. Joseph's course, it will transfer as "Elective" and may be used at the discretion of your Calumet College of St. Joseph's academic department.
Addendum for Ivy Tech Students
In accordance with Indiana legislature, the Indiana Commission for Higher Education, in collaboration with state colleges and universities, established the Transfer Single Articulation Pathways (TSAP) program, which allows students to fully transfer selected associate's degrees from a two-year institution toward a bachelor's degree at a four-year institution. Calumet College of St. Joseph has developed pathways for five different majors. These majors are: Business Administration, Criminal Justice, Human Services, and Psychology at the Lake County Campus, and Fine Arts at the Bloomington Campus. Students who earn an associate's degree in these majors at Ivy Tech may transition into Business Management, Criminal Justice, Human Services, Psychology, and Digital and Studio Arts at Calumet College of St. Joseph with junior year status.
If you are transferring from Ivy Tech, please click here for more details:
If you are transferring from Ancilla College, please click here for more details.
If you do not see your college listed and have questions, please contact the Office of Enrollment.
Frequently Asked Questions
Admissions
Student Life
If you have more questions about Calumet College of St. Joseph, please contact the Office of Admissions at (219) 473-4215 or toll free at (877) 700-9100 ext 215. You may also email us at admissions@ccsj.edu. An Admissions Counselor will gladly answer your questions.
Helpful Links
Financial Aid

St. Gaspar's Honors Learning Community

Information for Parents
Office of Enrollment
 HOURS
Monday: 9:00 A.M. – 7:00 P.M.
Tuesday – Thursday: 9:00 A.M. – 5:00 P.M.
Friday: 9:00 A.M. – 4:00 P.M.